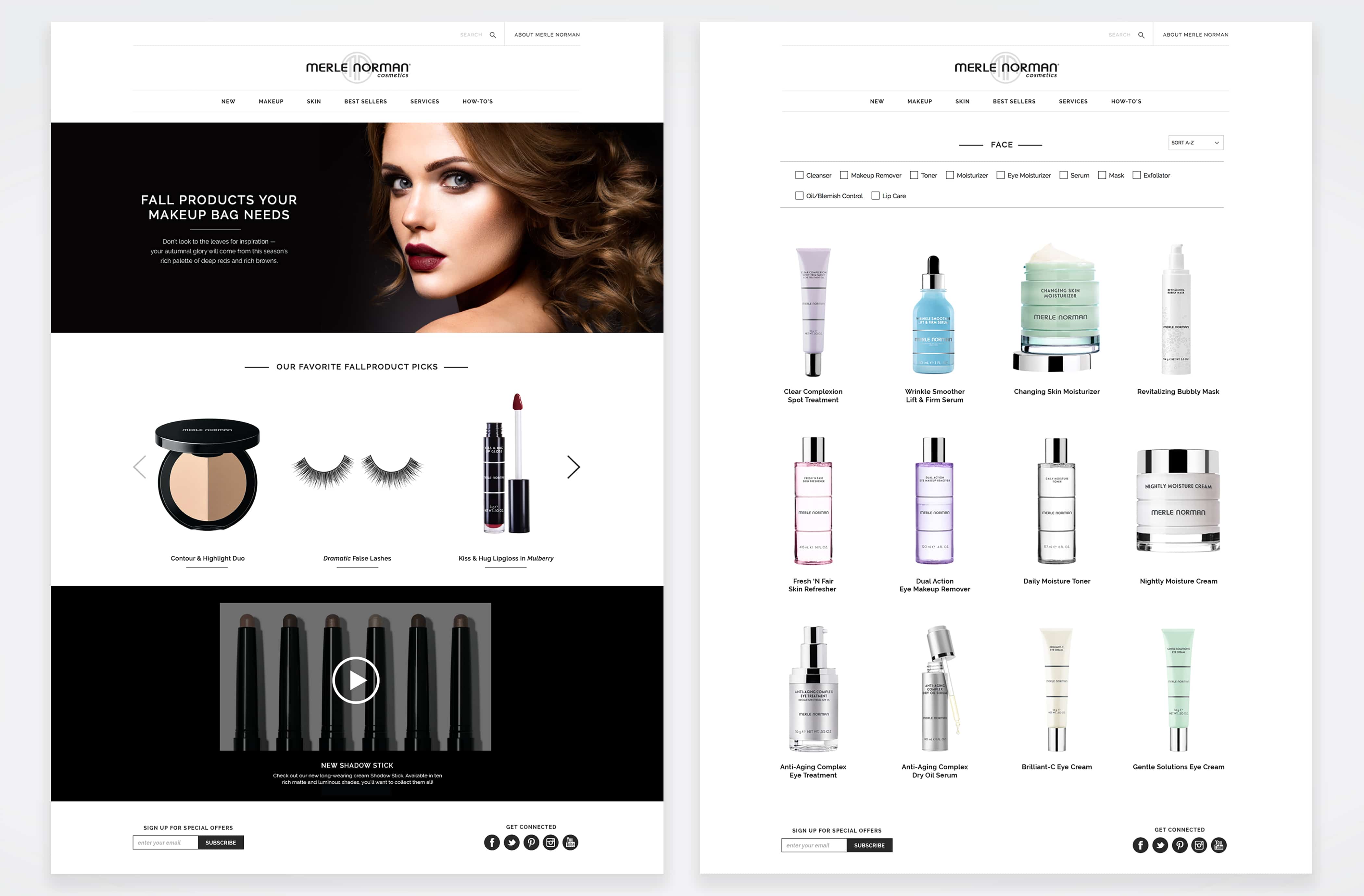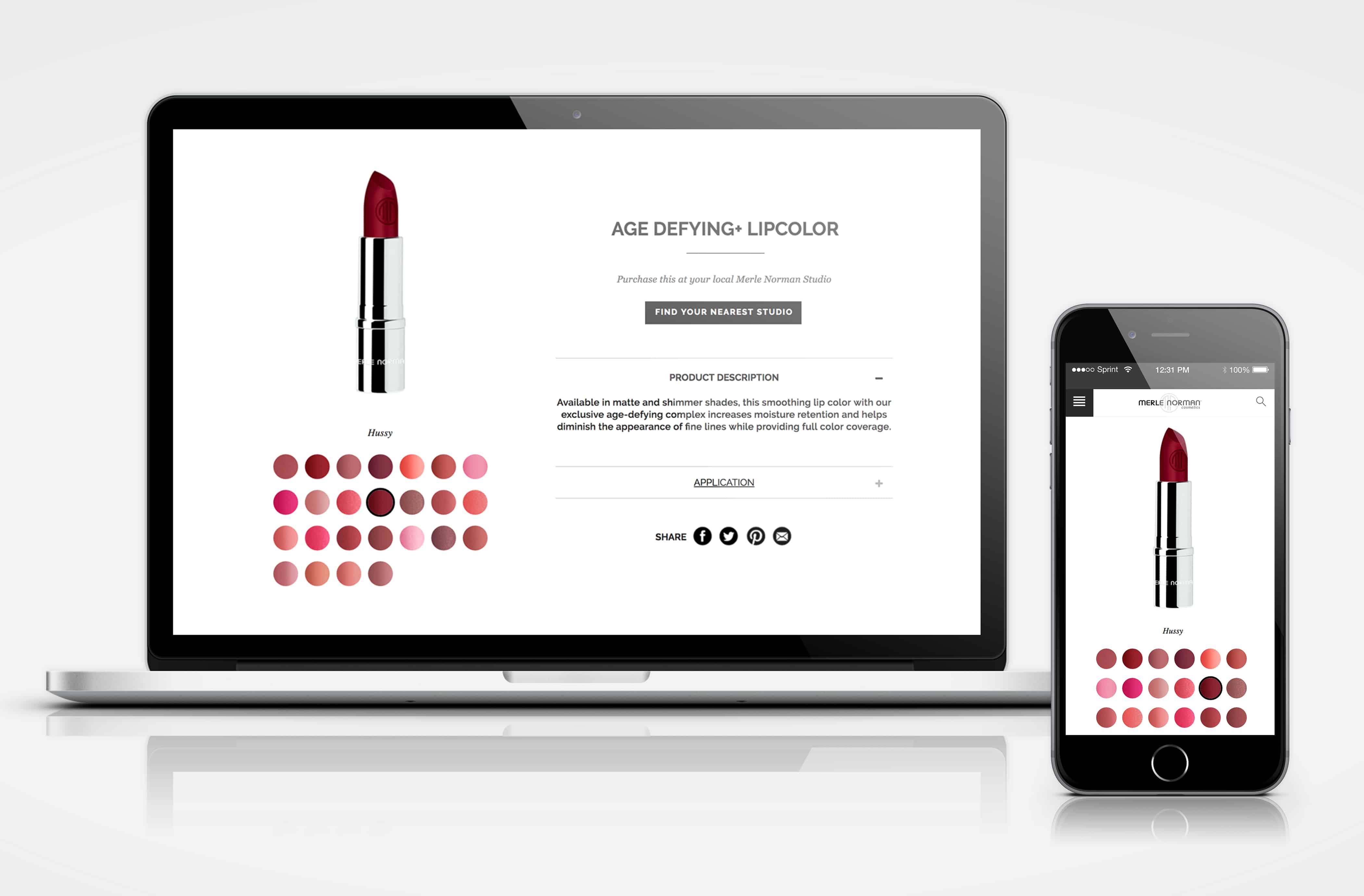 Merle Norman Cosmetics Website
I directed, designed and helped to facilitate a complete overhaul of the Merle Norman Cosmetics's website.
The site being utilized when I began working with Merle Norman was extremely outdated. It wasn't responsive and 90 percent of the text wasn't live.
For this project, I closely collaborated with an outside web development team and together we launched a new, modern site that accomplished all of these things and more.
Using my solid understanding of web design and UI, I conceptualized, designed and directed the site's new look and functionality.
I'm also currently responsible for backend updates and changes to the site, as needed.