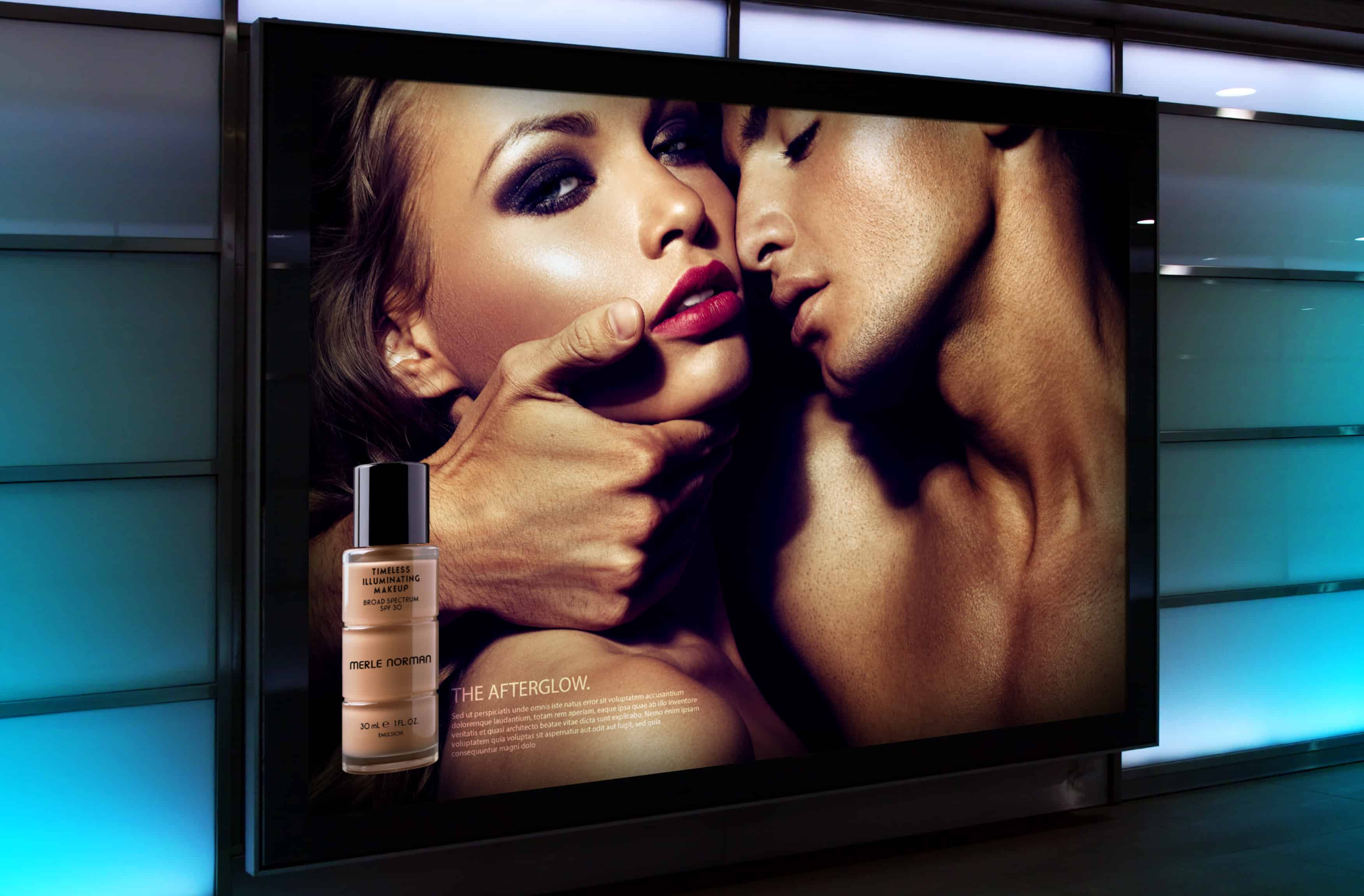 Merle Norman Cosmetics – Timeless Illuminating Makeup
Timeless Illuminating Makeup has recently been added to Merle Norman's lineup.
The key ingredient is Brightenyl, which helps skin look luminous.
Foundation ads are often boring and I wanted to make this one stand out from the crowd by comparing the glowing qualities of the foundation with the sexy afterglow you get after … well, sex.
As it sometimes happens, the deadlines were too tight to have a photo shoot, but no worries. I was able to find the perfect stock photo for the concept, and better yet, it got approved.
---
Heather Gloria, Art Director; Candace Gil, Copywriter