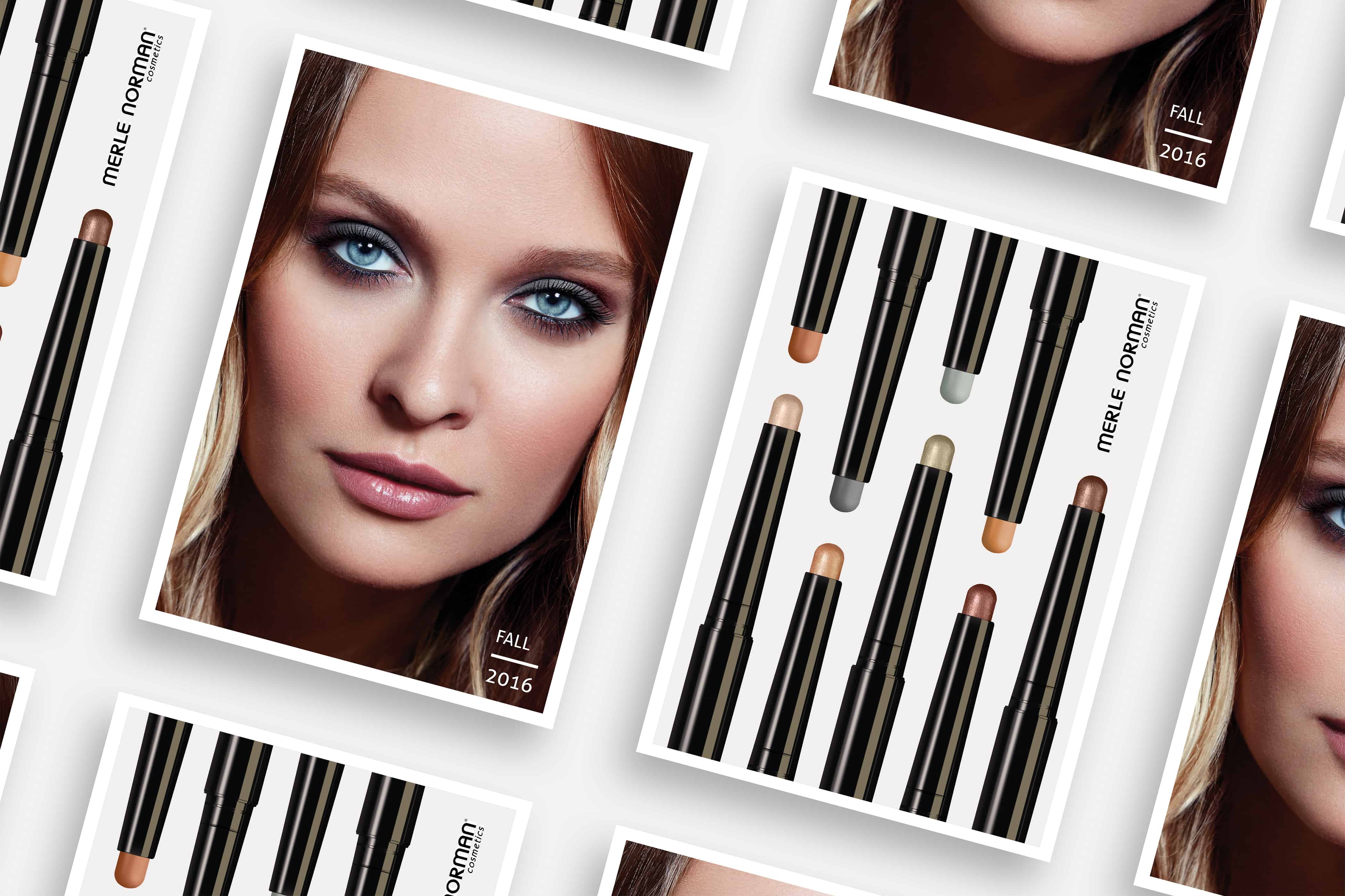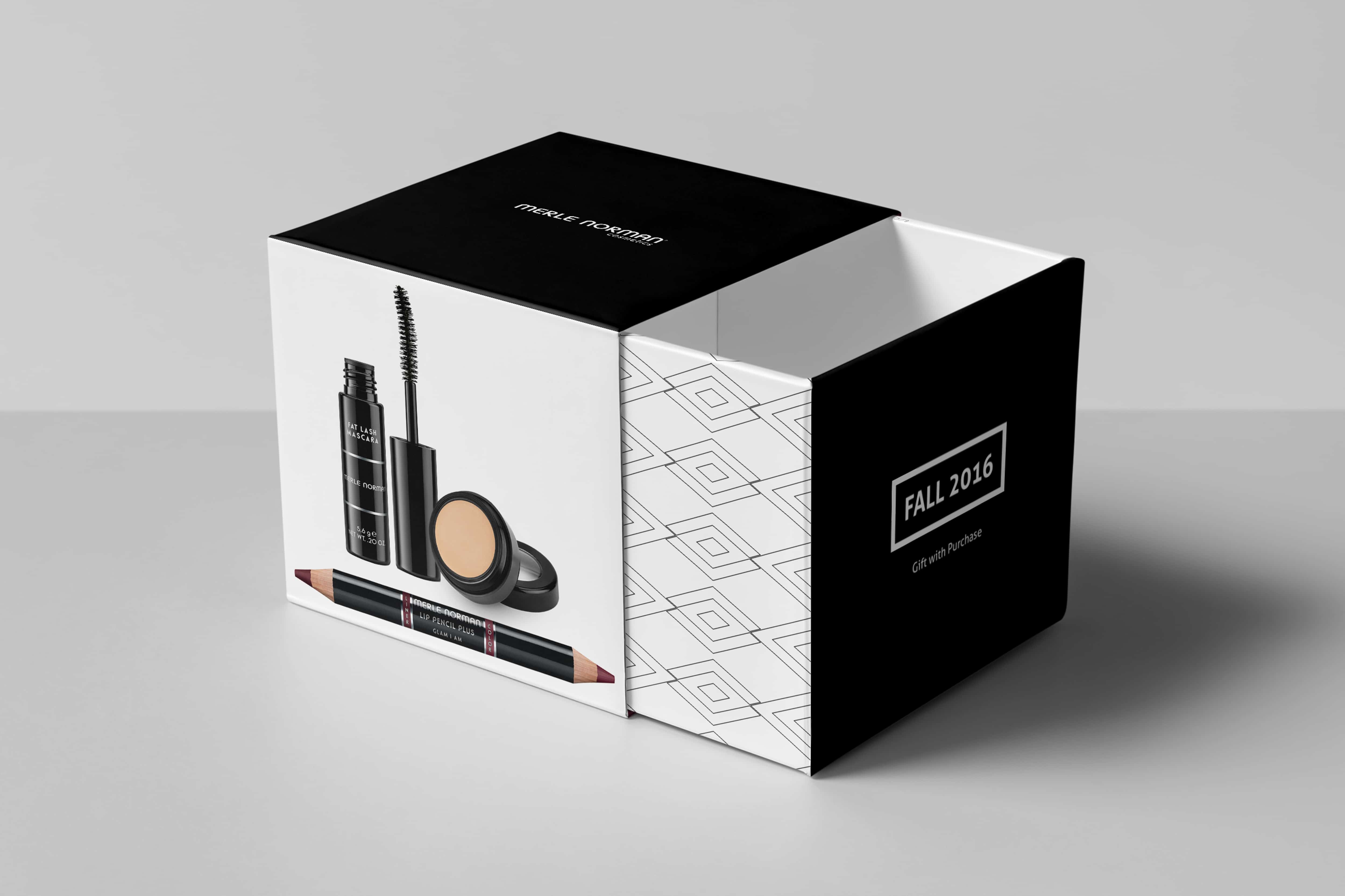 Merle Norman Cosmetics Fall '16 Collection
After what seems like endless storyboards, photoshoots, retouching and signoffs … more fun begins … combining and arranging all of the individual elements to form a cohesive look.
At Merle Norman, Direct Mail and Gift with Purchase packaging is usually first on the to-do list once the aforementioned are complete.
This is a small sampling of the print I created for Fall '16, in addition to the countless digital layouts (not shown).
For this collection, I used various solid black shapes (including the black tubes of product) along with clean, modern and sometimes bold type to provide contrast and balance to the soft and muted colors of the makeup.
---
Heather Gloria, Art Director; Dominick Guillemot, Model Photographer; Richard Ruthratz and Mercier Wimberg, Product Photographers; Victoria Zuban, Model; Spencer Barnes, Makeup Artist